Oak Frame Pavilion Enhancements
As an additional feature you can choose to add balustrade or cladding to any of the sides of your pavilion to suit your site and personal preference.
Balustrade
Constructed from seasoned oak, our expertly crafted balustrade provides a beautiful frame to the sides of the pavilion. It gives the feeling of a more enclosed space, without blocking your view.
Please let us know if you would like us to quote for sections of balustrade when placing an order.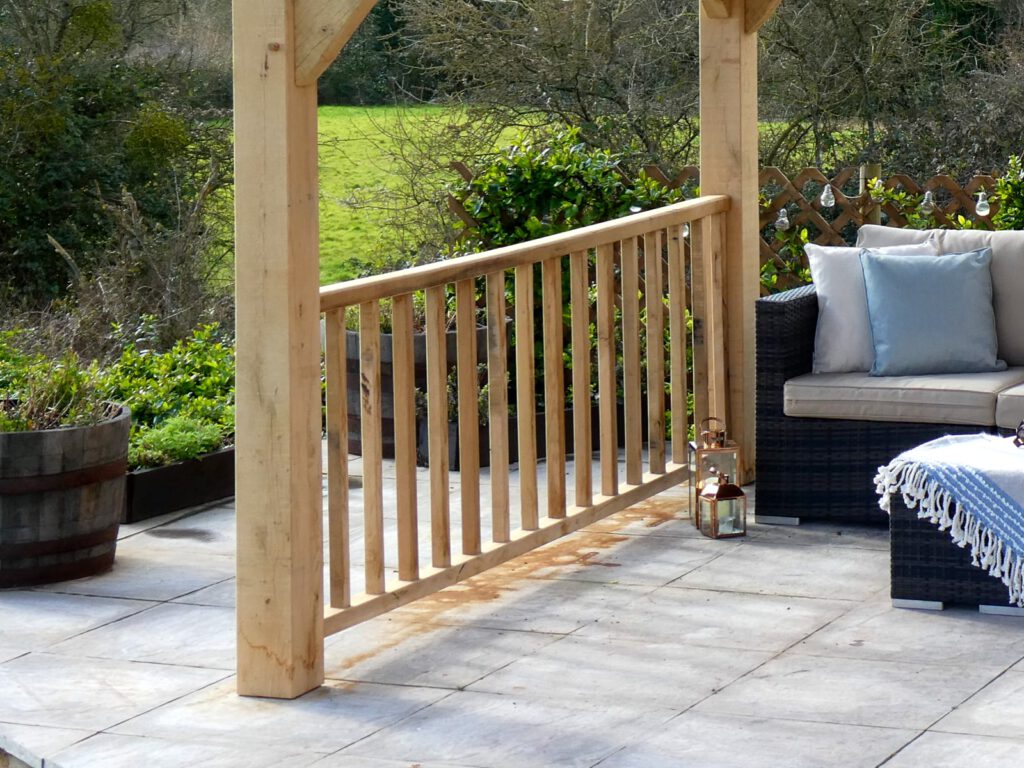 Feather Edge Cladding
Sections of cladding can be added to the frame to enclose areas of the building. This can be a great option against boundaries and to exclude wind from the structure.
We use an 8" feather edge cladding board, cut from Douglas fir. The cladding has great durability without treatment and will naturally weather to a silver colour. The cladding is fixed to pressure treated softwood studwork which remains exposed on the inside of the frame.
When placing your order please let us know if you would like to add any sections of cladding to your frame.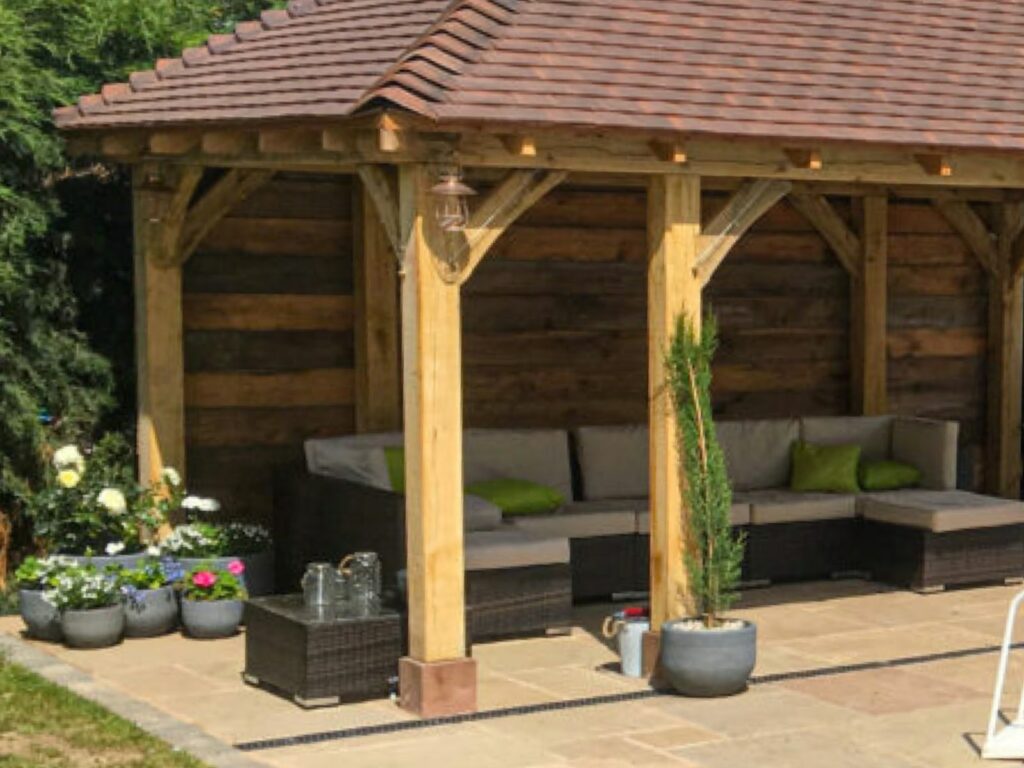 For further information on all of our Oak Frame Pavilion Kits, or for a quote on a bespoke size…